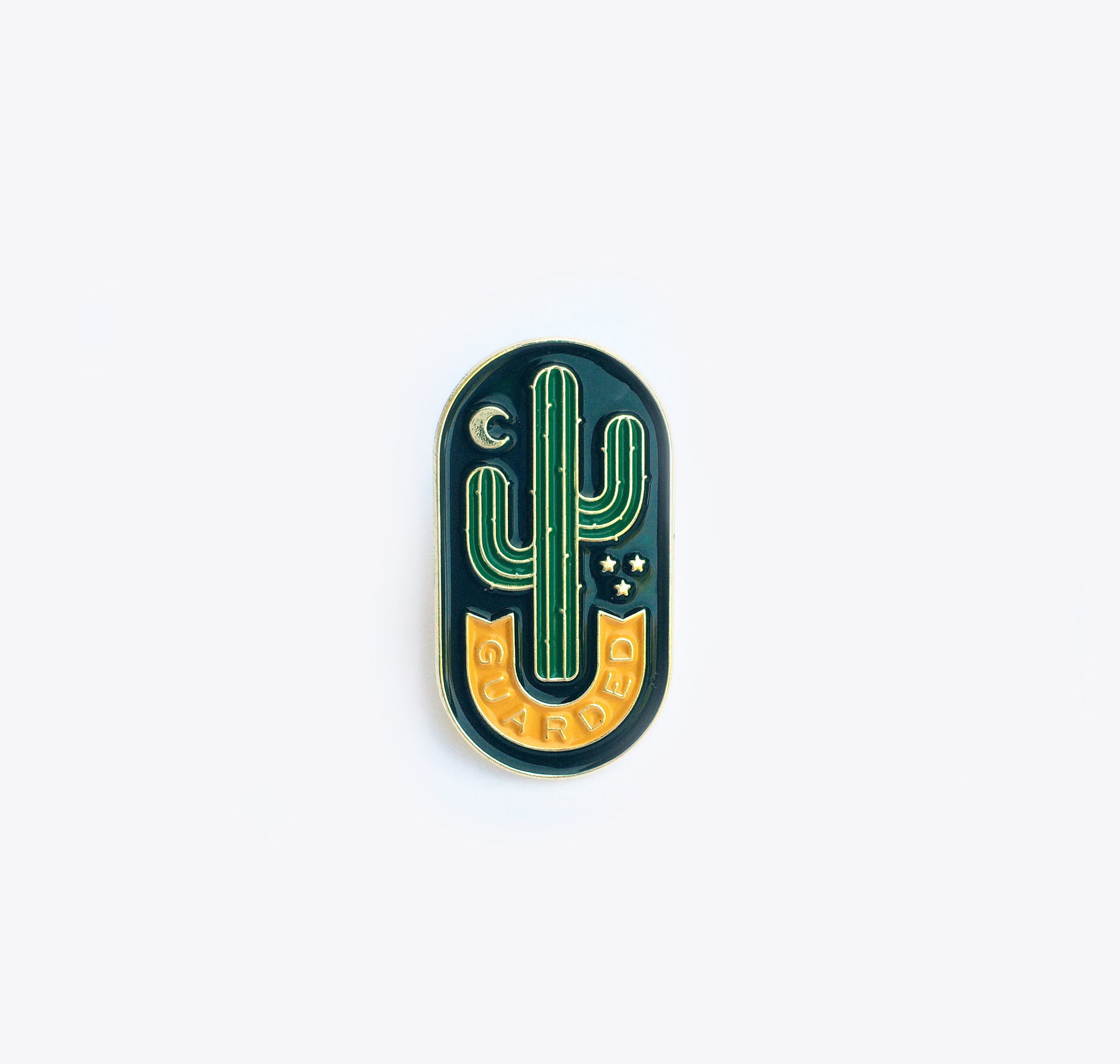 Guarded Enamel Pin
We've all been through some shit. This emblem serves as a reminder that it's ok to wear a little armor in order to press onward. 

Featuring metallic gold finish with 3-color enamel fill. Sturdy rubber backing. 

Approximately 1.25" inch tall

10% of profits from this pin will go directly to the Standing Rock Sioux Tribe. 
sale